List of NCERT Books for UPSC Preparation
UPSC preparation is similar to climbing a peak. With proper climbing gear and consistent efforts, it can be achieved in a really short period of time. To achieve success in competitive and entrance exams, you will need the same smart efforts and smart list of ncert books for upsc preparation which will help you enhance your exam preparation. Read further to know which ncert books to read for upsc also for other entrance exam preparation, you need to get fast, reliable and smart success.
What do you mean by Competitive & Entrance Exam?
In India, various competitive exams are conducted every year in various fields like MPSC, UPSC, Banking, defence Service, Engineering exam, Medical, Management entrance, Law, railway, Educational degree exams etc. This is the best chance for candidates to prove his or her talent in various fields.
Numerous competitive examinations in India are carried out to enter professional undergraduate and graduate courses, as well as to secure services in government. The test formats and the subjects vary according to the level of the test. Most are objective tests, followed by a personality test, and are carried out in several places in centers across the country. But there are many competitive exams nationwide where students can apply to achieve a better career perspective. Competitive exams are challenging, with lakhs of applicants appearing for a limited number of seats.
A competitive exam is a test in which candidates are classified according to their qualifications. If the exam is open for N positions, then the first N candidates in the ranks pass, the others are rejected.
Why choose ncert books for exam preparation?

The books are easily accessible for all candidates who are preparing for the competitive exams. Not only are they easy to study, but they can also help you save a lot of time. You can quickly understand difficult topics and concepts. If applicants have enough time, it is always recommended to start from 6 standard NCERT books and read up to 12 standard books for all relevant subjects.
Subject Wise NCERT Books

NCERT books for IAS preparation are an excellent source and introduction to the topics in many preliminary exams. It is not surprising, that many training classes and applicants recommend list of ncert books for UPSC and IAS preparation to new applicants who are just beginning their preparation. But the question everyone get quite frequently is shall I read all the ncert books for civil services and for all the subjects? The answer to both is No. You have to read some NCERT books for some topics. For other subjects, NCERT books are not necessary. Therefore, you should understand which ncert books to read for upsc & for other exam, let's find out.
NCERT Indian History books:
For the history of India, get the following NCERT history books of India. if you can get them in some way. Currently, they are exhausted, but they are highly recommended.
Ancient India (class XI) written by RS Sharma. This completely covers the history program of ancient India.
Medieval India (class IX) for the media coverage program of India created by Satish Chandra.
Book of modern India

(class X)

of the old program written by Bipin Chandra.
Also, combine India's struggle of Bipin Chandra for independence to completely cover the history program of modern India.
Geography NCERT books :
Four NCERT textbooks for classes XI and XII. Read them all
NCERT books of the Indian Economy:
Class XI:

Indian economic development

Class XII:

Introductory Macroeconomics

and Introductory Macroeconomics
Science NCERT books:
Consult class IX and X NCERT textbooks to cover the Science part adequately. The latest advances related to technology and science should be completed through online and newspaper sources.
Important Books for UPSC, MPSC and Civil Service Exam Preparation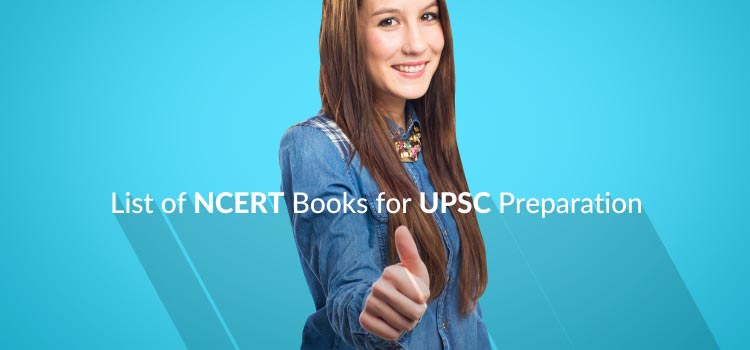 NCERT History books:
Class 6: Our past I
Indian society:
Class 11: Sociology: understanding of society
Artistic culture:
Class 12: Handcrafted Traditions of India
NCERT Geography books:
Class 11: India - Physical environment
NCERT Economic Sciences Books:
Class 10: Understand economic development
Government:
Sociology:
Class 12: Change and social development in India
Science and Technology:
Class 7 - 10 (All books); Class 11 and 12 (Selective)
Class 6: Living organisms and their environment (Chapter 9)

Class 7: Weather, climate and adaptations of animals (Chapter 7)

Class 7: soil (Chapter 9)

Class 8: Crop production and management (Chapter 1)

Class 8: Coal and oil (Chapter 5)

Class 8: NCERT Conservation of plants and animals (Chapter 7)

Class 8: Friction (Chapter 12)

Class 8: Air and water pollution (Chapter 18)

Class 9: Natural resources (Chapter 14)

Class 10: Energy sources (Chapter 14)

Class 10: Our environment (Chapter 15)

Class 10: Management of natural resources (Chapter 16)

Class 12: Ecology (Unit 10)

Chapter 13: Organizations and population

Chapter 14: Ecosystem

Chapter 15: Biodiversity and Conservation

Chapter 16: Environmental issues
Where To Buy NCERT Books?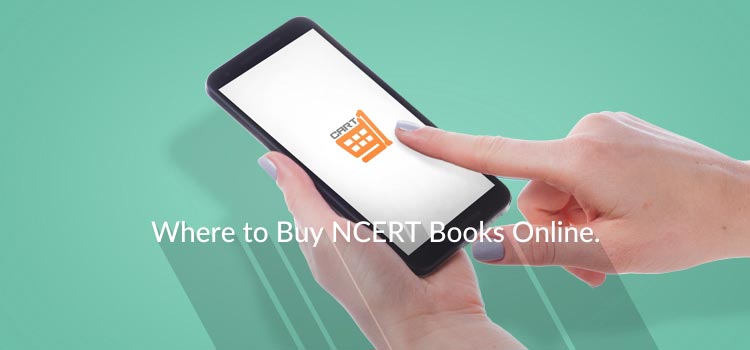 The National Council for Educational Research and Training (NCERT) is an autonomous organization created in 1961 by the government to help and advise central governments on policies and programs to help improve the quality of education in the country. NCERT books are widely used in the country's schools. These books help in the general understanding of the subject, help to provide exercises that children can practice and are a great source of knowledge, in general. You can buy NCERT books online at Cart91, by standards 6 through 12. NCERT books at Cart91, covers all subjects through these standards. We also offer the latest printed editions of these NCERT books in Marathi, Hindi, English, Sanskrit and other languages. In addition to the NCERT books, you will also find other study material on our e-commerce platform.
Posted on
3 Aug 2018
by
Yogesh Adhau
. Posted in
Competitive Exam
. Tagged
Exam Books
.